Building Science
Open Cell 0.5 lb. Foam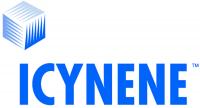 What is Icynene 0.5lb open cell foam:
is a soft, spray-in-place, light density, expanding foam insulation

acts as both an insulation and air barrier
provides superior control of air leakage
provides a custom fit every time it is installed because it expands 100 times its initial volume
is environmentally-friendly, non-toxic, odorless, and formaldehyde free By using Icynene®, you can offer your customers the quality, craftsmanship and innovative design they demand.
delivers improved sound control
provides an ideal base for a healthy home


has been tested to the ASTM E283 protocol and validated as an air barrier material

expands into cracks, crevices and gaps to reduce air leaks thus providing a more energy efficient and ultimately healthier home



Places that use Icynene open cell foam:
Any wood wall stud construction; above grade walls


Rim joists


Bonus rooms (room above garage or porch)


Vaulted/ cathedral style ceilings/ attics


Soundproofing for home theater rooms, laundry rooms, kids place rooms, multi-unit housing


Old housing stud walls by injection using drill & fill method


Small additions that have no access


Window & door jams


Skylights


Gables
Sunny South Insulators has the experience and understanding to tailor each situation and use the most efficient product. We will tell you which type is the most appropriate for your application. You can trust the experience of Sunny South experts.