News and Articles
Which types of insulation should I use: open cell vs closed cell foam?
There's no need to feel confused. Sunny South offers the best kinds of foam types including medium density poly urethane 2 lb. an lower density 0.5 lb. foam.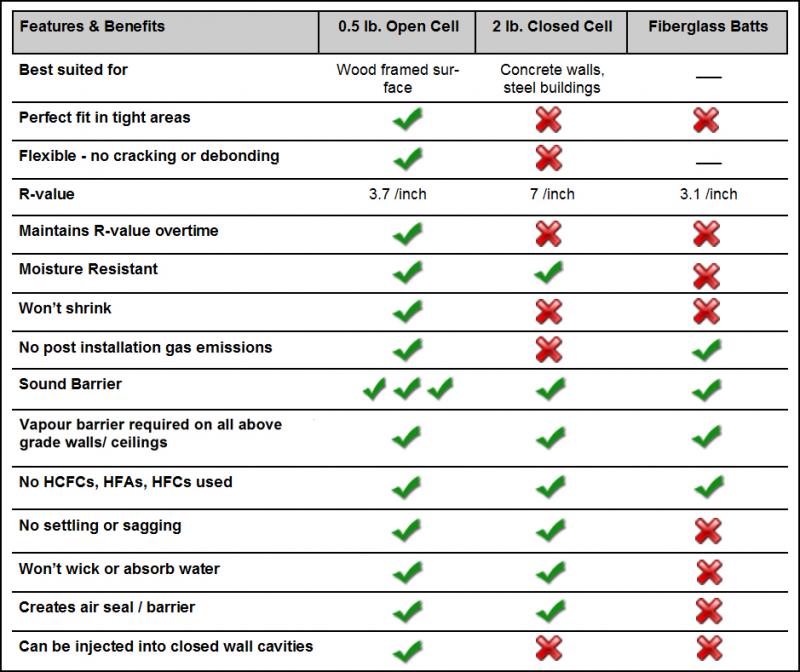 We will tell you which type is the most appropriate for your application. You can trust the experience of Sunny South experts.
Areas or shapes that would be difficult or impossible to insulate with conventional insulation are easily handled with spray foam. It makes complex detailing a breeze. Cathedral ceilings, steel structures, domed ceilings, arches and other unusual shapes do not impede the performance of this proven insulation and air barrier system. And, since spray foam expands to 100 times its initial volume in seconds, it seals all cavities, crevices and voids to deliver a perfect fit for walls, attics, ceilings and floors. Express your architectural inspiration with an insulation that provides a custom fit for any design plan. With the flexibility and adaptability offered by spray foam, you have the freedom to satisfy the aesthetic and functional needs of every client. This is because spray foam doesn't only raise the roof for design possibilities, it also addresses the most critical issue involving the use of insulation to help achieve sustainable design.