Concrete Leveling / Raising
Do you have sunken concrete on your driveway, sidewalk, concrete steps or patio? These uneven, sunken – and often cracked – surfaces create a tripping hazard and make maintenance like winter shoveling a nuisance. They can also quickly become an eyesore.
In Lethbridge, with our temperature fluctuations and cold, long winters, sunken or compromised concrete is a common occurrence. Sunny South Insulators is skilled and experienced at concrete leveling (sometimes called mudjacking or slab jacking) using a high-quality spray foam that won't shrink over time. This provides an effective solution for areas both inside and outside your home or commercial property, and typically costs less than replacing the concrete. We work fast, and this solution makes your concrete surfaces functional again within hours.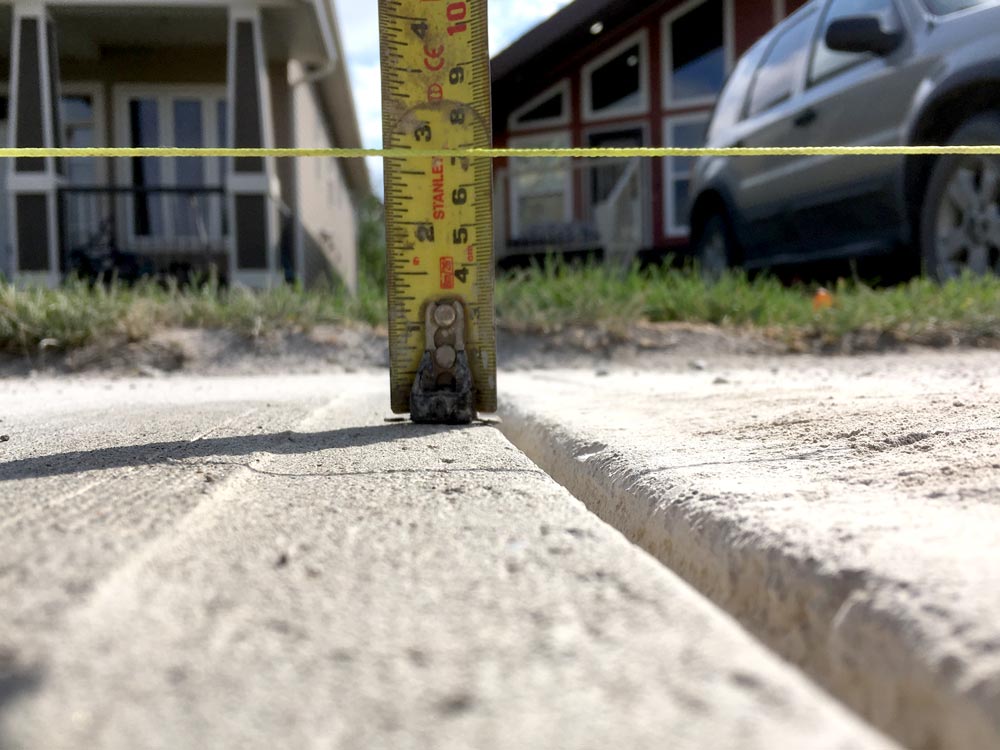 Ask us about our incredible results lifting and leveling concrete on a wide variety of projects. We're confident we can assist with projects such as:
walkways, sidewalks, driveways and parking pads
garage or basement floors
patios and pool decks
steps and stairways
industrial or commercial floors.
Call us today for your free quote
See our approach to concrete leveling and raising in action in the video below!