Spray Foam Insulation
The latest in green technology: quiet, healthier and energy efficient
Today's insulation has multiple roles in your home or commercial property in and around Lethbridge. Along with stopping unwanted heat and air leakages and increasing your home's energy efficiency, today's insulation also protects a home's occupants by providing a healthier and quieter environment.
Your comfort and health matter. At Sunny South Insulators, we think spray foam is the best insulator to protect against rising energy costs, and to stop unwanted noise, allergens and mold.
Unlike conventional insulation, spray foam insulation is both an insulator and air barrier system, so your Lethbridge home or building is doubly protected for superior energy performance and comfort. Not all insulation products perform equally, and four decades of experience in home and commercial insulation, Sunny South Insulators can help you choose the best solution for your needs.
Here's why spray foam insulation is the only insulation alternative you should consider:
Spray foam insulation does not shrink, sag or settle over time
Spray foam insulation achieves optimal airtightness for significant energy savings
Spray foam insulation helps prevent movement of airborne moisture across the building envelope – one of the main causes of mold
Spray foam insulation promotes healthier, pollution-free indoor air for every type of building
Spray foam insulation takes the shape of any structure, fills hard-to-reach spaces and easily fits around unique architectural features like vaulted ceilings and archways
the initial cost pays you back over time, with many Sunny South customers experiencing energy savings of up to 50% per year.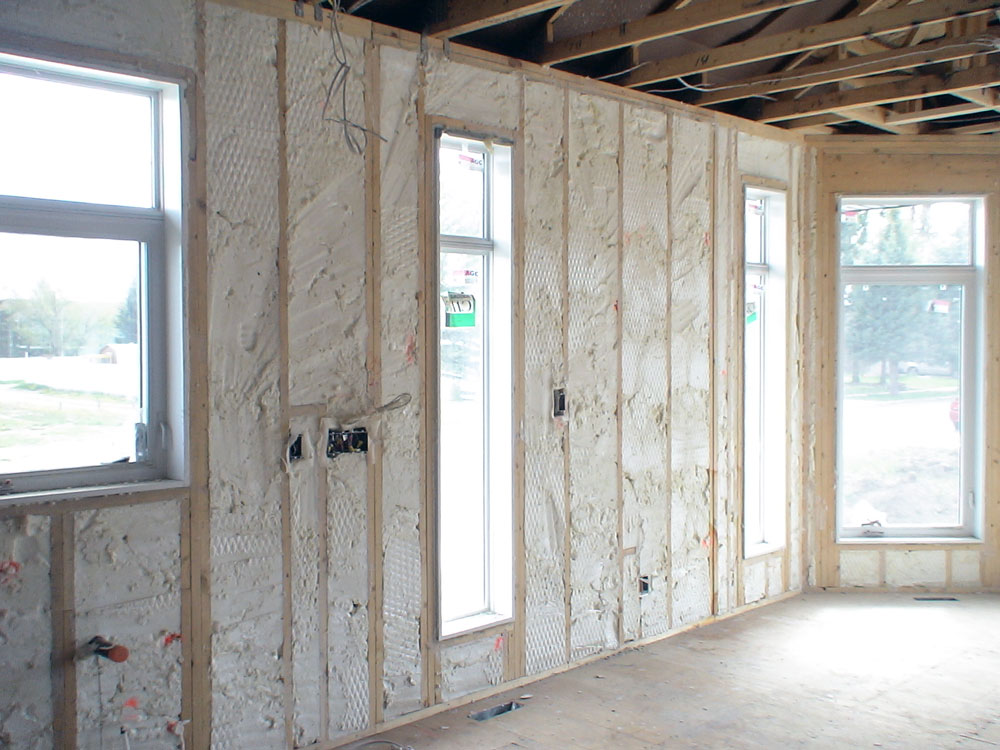 We insulate where many others cannot
In many homes in and around Lethbridge, insulation considerations don't always get the attention they deserve.
The type of insulation that's used, and how it's installed, are so important when it comes to reducing energy bills, controlling moisture and adding comfort.
Here are just some of the areas we specialize in:
attic and roof insulation
crawlspaces
foundation walls
bonus rooms (floor above garage)
exterior/interior wall assemblies
all roof systems, including flat roofs and gables
vaulted cathedral ceilings
window and door jams
skylights
stop drafts
rim joists and open web rim joists
airflow around openings
moisture control and management
injection empty cavity fill for hard-to-insulate areas
noise control and sound proofing
TGI truss systems
below concrete slabs for levelling sunken concrete (mudjacking).
Many customers and industries look to Sunny South for insulation expertise
At Sunny South Insulators, we bring energy-savings solution to many types of customers through our advanced spray foam insulation technology.
We're proud to provide effective, cost-efficient solutions for:
Homeowners: looking to improve existing home insulation, renovating a property or building a new residential home (we also insulate RVs and trailers);
Builders or remodelers: wanting to use the latest in green technology that meets strict building codes and standards;
Architects and specifiers: for the creative freedom of designing stunning and unusual features that also come withtop-rated energy-efficient insulation solutions for their clients;
Commercial owners: solutions for agriculture buildings, schools, healthcare facilities, warehouses, parking structures, storage units, offices and more – no project is too big or too small.
Call Sunny South Insulators when only the best will do
We offer four decades of experience in delivering the most effective insulation solutions for homes and buildings. Whether you want to improve the energy efficiency of your existing home, apply our green technology to your new build, or have a commercial property like an agricultural building, office or warehouse that would benefit from the latest spray foam technology, you can count on the experts at Sunny South.
Consider these features and benefits of spray foam insulation:
a soft, spray-in-place, light-density foam insulation that expands to 100-times its initial volume and provides a custom fit every time
acts as both an insulator and air barrier for superior control of air leakage
delivers improved sound control inside and out
environmentally-friendly, non-toxic, odorless and formaldehyde-free
100% water-blown foam insulation that will not introduce gas into your indoor spaces, maintaining a healthy environment for all.
Make your home or work environment the haven it was meant to be. Let the experts at Sunny South put our proven spray foam insulation to work for you.
When it comes to spray foam insulation in Lethbridge, there is only one name to remember – Sunny South Insulators. Your spray foam insulation experts serving Lethbridge and area.
Call us today for your free quote
Videos
Spraying closed cell foam
Icynene - The Truth about Rvalue
The Icynene Insulation System
Thermal Barrier Demonstration
Sunny South Insulators on Global TV Lethbridge's "Seen & Heard"
History Channel Modern Marvels Covers Foam Insulation
Icynene® Featured on Canada AM